XUPWUP's League of Legends patcher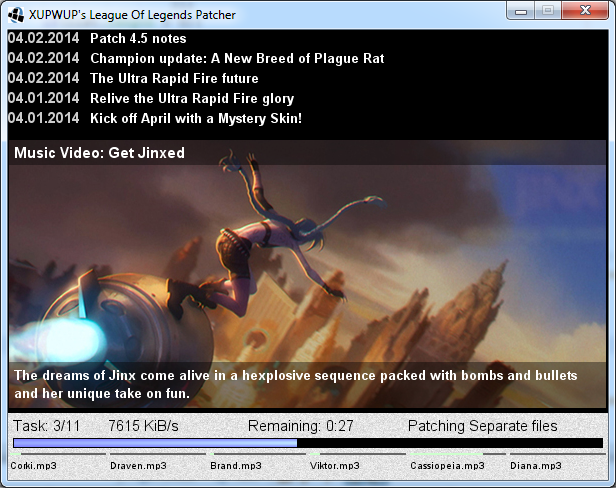 Features
Another important thing is speed. The patcher provided by Riot takes about 90 minutes to do a clean install. My patcher can do the same thing in 7 minutes (both on a 10MiB/s connection).
Requirements
Downloads
Decompress all files in the directory where you want LoL installed. The files should be in the same directory as the RADS directory. If no such directory exists, one will be created. You can put it in your old LoL directory, and it should work fine.
Acknowledgements
Arcadestorm, for his help in figuring out the maestro protocol. Furthermore, his unfinished and abandoned League of Legends patcher was very useful for figuring out how everything worked.
FAQ
Why is your patcher faster than riot's patcher?
Mostly because I build the RAF archives on the fly, instead of downloading everything and then packing it into RAF files.
Is your patcher open source?
Yes!
Why java?
I like java.